Platinum ALP @ Heart of KL City
Where to Study ACCA in Malaysia? ACCA at MCKL has a brief history, commencing in year 2015 with barely less than 5 students, MCKL has grown leaps and bounds to nearly 300 students in 2018. Currently, we offer both full-time study option and part-time option for the ACCA programme. MCKL has achieved Platinum status, in 2020. Platinum Approved Learning Provider is the highest and most prestigious level of ACCA Approved Learning Partner programme, awarded by ACCA to learning provider that has adhered to the highest standards to provide students with the best possible chance of success.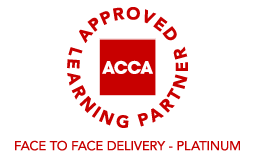 Our remarkable achievements, besides consistently achieving good pass-rates with most papers above global pass rates, are our high achievers none other than the followings:
Mr Wong Wei Lim, awarded as the Malaysian prizewinner for the ACCA P6 MYS Dec 2016 ACCA Examinations.
Ms Lee Yee Von, awarded as the Malaysian prizewinner for the ACCA F6 MYS March 2017 ACCA Examinations and in June 2017 examination, Yee Von again was awarded World prizewinner for the ACCA F8 for being the Top in the World for the Audit and Assurance paper.
In recent 2018's exams, our CAT students (ACCA Certified Accounting Technician) too performed exceptionally well with Ms Arianna Yong Qiao Ru was awarded as the World Prizewinner for the CAT FA1 in the March 2018 ACCA-CAT Examinations and Mr Ho Yee Khoon was awarded as the Malaysia Prizewinner for the CAT MA1(World Second Placing) for the same period.
To view our Pass Rates:  [Dec 2019 Pass Rates]   [June 2019 Pass Rates]  [Dec 2018 Pass Rates]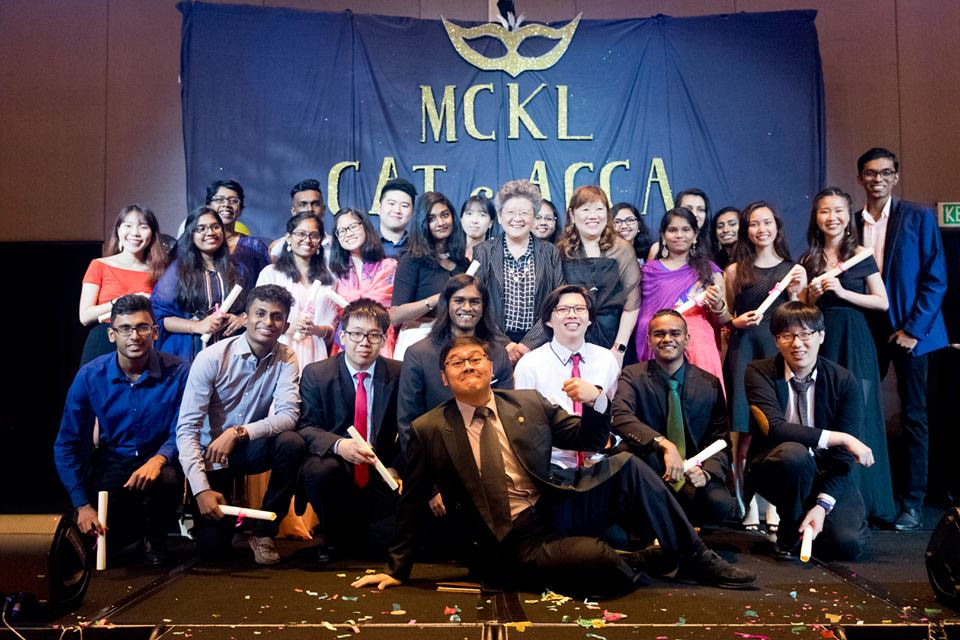 Academic performance is important but is never the sole factor that MCKL stresses on. We build on the beliefs that values and skills are created outside the classrooms too. Our ACCA Students' Union has been tasked to build close engagement and fellowship among the students and they are responsible to organise various activities along each academic year. The activities also provide a safe environment for students to pick up important skills like budgetary control (how not to over-spend beyond the funds allocated), how to raise finance (like to get sponsors) – and this alone they have to learn the way to get in touch with corporate bodies, drafting an appealing letter, how to face rejections, negotiation skills and so forth. We see great bonding being formed when the unknowns become close friends. They learn to understand differences occur, just like in the workplace, but also what it takes to tolerate and accept differences.
MCKL's vision is "The College of Excellence for Life" and our mission is to nurture a community where excellence, in all its forms, is celebrated; and where individuals come alive to their God-given ability to make a unique difference in the world. Consistent with MCKL's vision and mission, the ACCA programme is to train and produce accountants with great leadership, integrity and high ethical values.
We Welcome You To MCKL, and be touched by our Values.
Veritas Vincit Omnia.
Soli Deo Gloria.
Mr Low Chin Ann
ACCA Advisor, MCKL
Visit the ACCA website to gain more understanding about ACCA qualification? https://www.accaglobal.com/acca-registration-intro.html
Wish to know more about Online Study Option? https://www.acca2u.com/acca-online-study/
Wish to download our ACCA Course fee or ACCA timetable? https://www.acca2u.com/acca-course-information-timetable-and-course-fee/