Let's Spot the Difference
Yes, some of us are bored, waiting for COVID-19 & MCO to pass… and, those activities that we used to enjoy playing together like frisbee, badminton, and makan at cafeteria will all not be possible, but be patient.. as we can still interact virtually. I miss the times drinking chinese tea, sembang sembang with all of you. I don't know what will happen to our apollos, twisties.  Come let's play a game.
I have intentionally set this up. I have made 10 differences in the 2nd picture. Can you spot them? Some are quite obvious…  Have Fun. Reveal the answers to you in due course.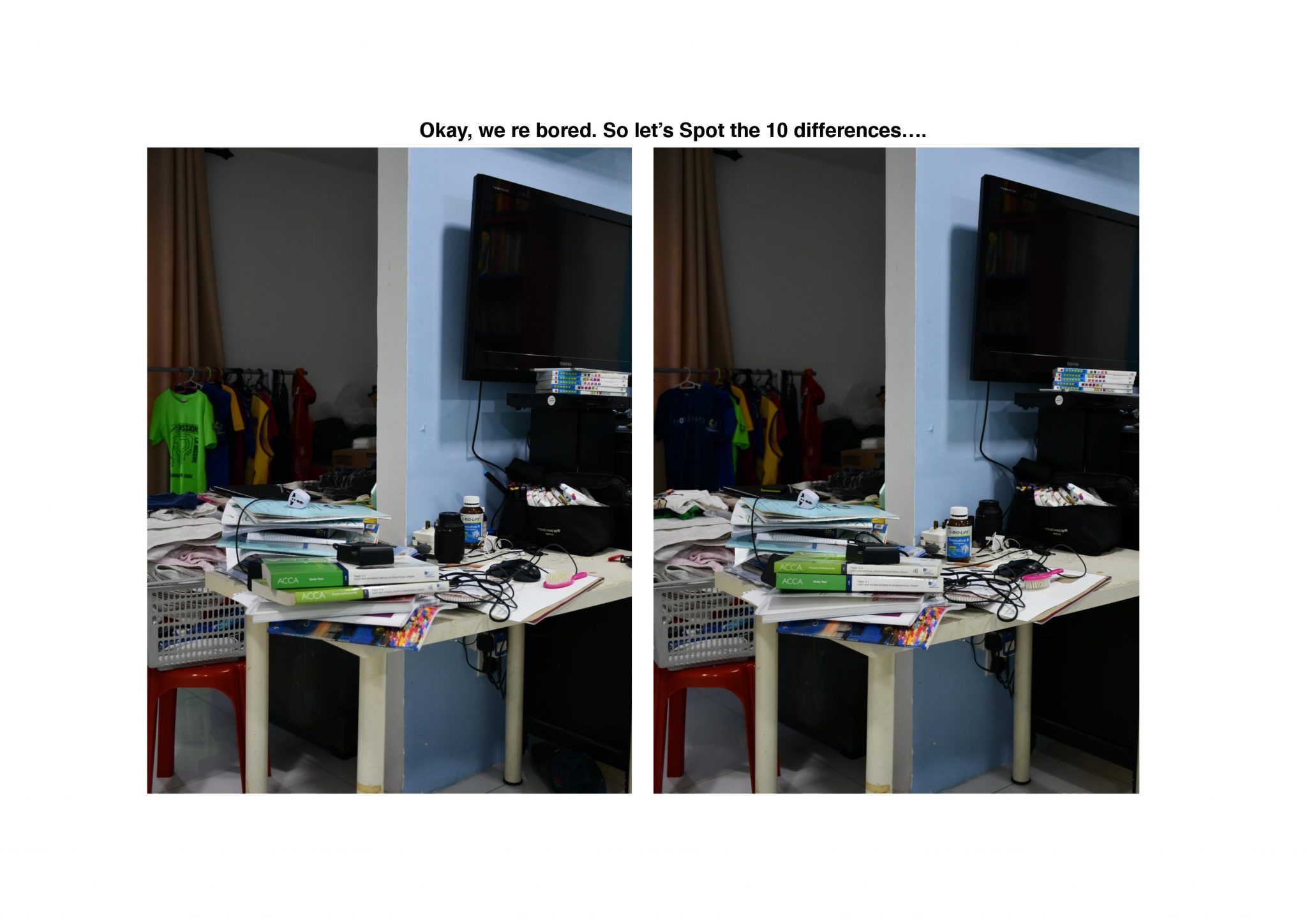 Enjoy…    Give you the answers or if you probably have found all of them.
Want to find out more activities carried out by MCKL ACCA Students Union – Visit our Students' Diary